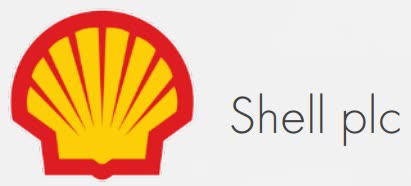 Investment thesis
In my previous article from 10 December 2021 on Shell (SHEL) titled "Shell 2030 Transition To Low-Carbon Producer", my goal was to share with the community what I think the company is going to look like in terms of the mix of business and where their focus would be. The transformation is well underway.
With Shell now no longer being a royal Dutch company and having merged the A and B shares into just one class of shares, it is a good time to look at their financials for the year, after their recent announcement of the fourth-quarter results. Shareholders want to know how this transformation will affect the return on their investment.
Fourth Quarter and FY 2021
We will start by checking some of the quarterly items we previously said we would like to monitor, and then go on to the financials on a year-to-year basis.
It was particularly the Integrated Gas division that did poorly in Q3 of last year. It recorded a loss of USD 3.3 billion. Some of which were attributed to supply difficulties from third parties but mostly a result of derivatives trading. Fortunately, in Q4 this swung to a profit of USD 6.6 billion. But what matters most is cash flow from operation and not earnings. Here Q4 delivered only USD 1.2 billion against USD 5.7 billion in Q3.
The spot price for natural gas was at USD 3.80 two months back when I wrote the last article on Shell, but there has been plenty of volatility since then.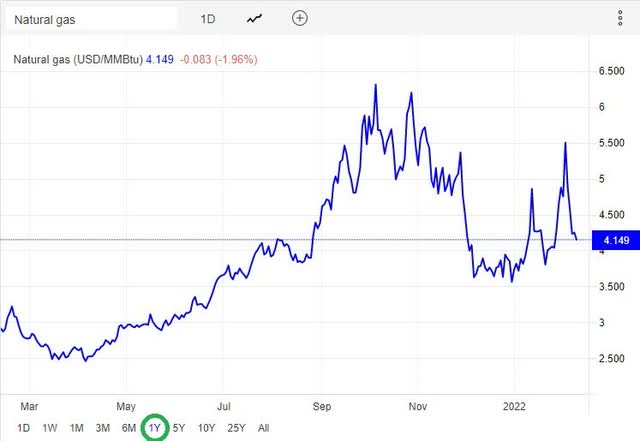 Shell reported realized average price of USD 8.88 in Q4 for natural gas and USD 5.61 for the full year.
Cash flow from operation was up 22% from Q3 to Q4 to USD 7.1 billion. Production volume was in line with the previous quarter.
Shell's proven reserve position at the end of 2021 was slightly higher at 9.4-billion-barrel oil equivalent compared to 9.1 billion at the end of 2020. Based on current production and with no changes to their reserves, it will last for another 7.6 years.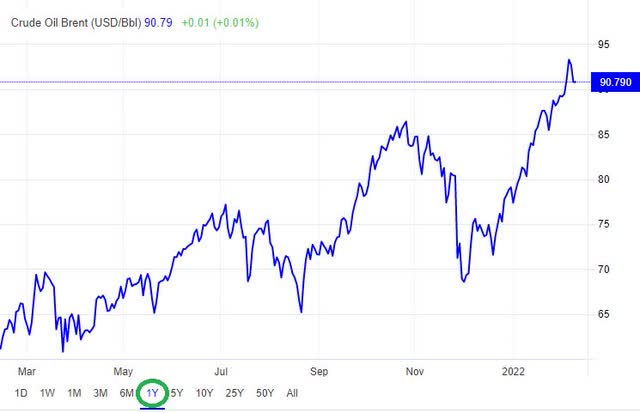 Spot Brent crude spiked in Q4 and is now above USD 90 per barrel.
Shell reported realized average price of USD 73.40 in Q4 for liquids and USD 64.56 for the full year.
Here they delivered a negative cash flow of 721 million compared to a positive cash flow of USD 2.4 billion in Q3. This was explained as negative working capital movements and timing of payments of emissions certificates and US Biofuel programs. They reported higher operating expenses, lower retail margins, lower contributions from trading and optimization, and unfavorable deferred tax movements. Their trading and retail division has traditionally done well, so this is most likely because more payments come due in Q4.
This division suffered from lower chemical margins. It lowered cash flow from operation from USD 840 million in Q3 to just USD 383 million in Q4.
Year-to-year basis
On a year-to-year basis, the free cash flow from operation nearly doubled from USD 20.8 billion to USD 40.3 billion. That is impressive. At the same time, net debt was reduced from USD 75.4 billion at the end of 2020 to USD 52.6 billion at the end of 2021. That translates to a gearing ratio of a very healthy 23.1%
Returning Capital to Shareholders
Much has been said about the dividend, as it did take a large cut in 2019.
Anyway, the past is the past. This year on a per-share basis, the dividend did increase 37% from USD 0.653 to USD 0.894, and the management are sticking to their plan of gradually increasing the dividend by 4% per year.
In addition, they will return capital to shareholders in the form of share buyback. Shell plans to buy back shares for USD $ 8.5 billion for the first half of 2022 subject to market conditions.
At the present market level with a price of USD 54.76 per ADS, which still consists of two ordinary shares, Shell would buy back 310 million shares, which is 4.% of all total outstanding ordinary shares. They reduced the share count by 1.6% last year too. From my understanding, at least these shares bought back do get canceled, which is a good thing.
As shareholders, we know that over time such buy-back action improved their EPS and it should translate into better dividend per share too.
We have seen strong prices in both the natural gas and the crude oil market continuing from what started to increase last year.
We will still need oil and gas, but electrification in the transportation sector is coming.
In terms of the electrification of cars and heavy vehicles, we are only starting to see a shift.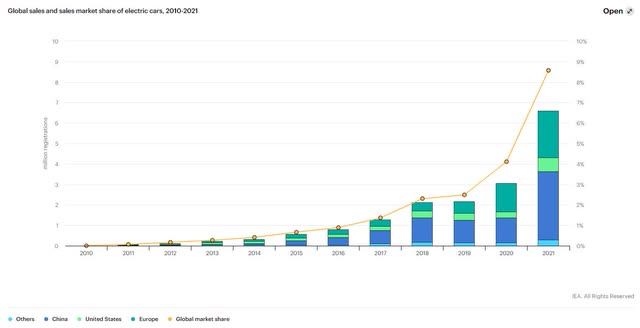 That is why Shell is pivoting towards this area. Crude oil refining from Bukom here in Singapore is cut in half, and we can all see how much investment they are making into the trend of electrification.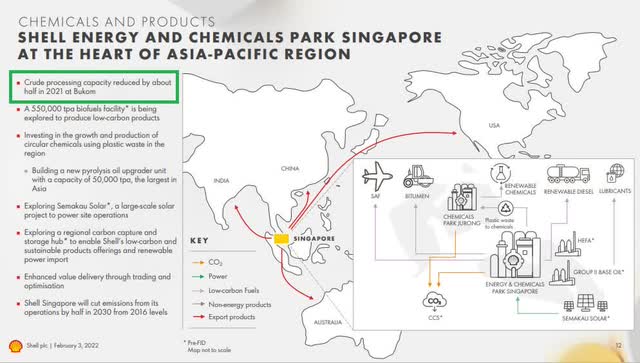 The market for gas is fragile as Europe depends on Russia to a large extent since it takes about 30% of its gas from there. Geopolitical events taking place these days makes for increased volatility.
The price of crude oil is quite well balanced at the moment, much credit to OPEC + for keeping a lid on their production. The most obvious candidate which could supply additional crude to the market is Iran.
According to S&P Global, the US-Iran talks remain far from certain to reach a deal for restarting nuclear controls and removing major oil sanctions, despite the recent US move to grant some sanctions relief to Tehran's civil nuclear program. However, if this does happen, Iran is said to be able to quickly supply the additional barrels of oil needed.
This is a very political hot potato. On one hand, the current administration is being rightfully or wrongfully being blamed for the high inflation we now see in the US. The price people pay at the pump is a large part of this. Therefore, it is tempting for politicians to allow Iran to flood the market with oil. On the other hand, we need to ask why were these sanctions put on Iran in the first place.
Much of what will happen to the price of oil will also depend on whether we will see big changes in demand from a large increase in air traveling this year.
I recently discovered that a country like Thailand had 40 million tourist arrivals in 2019 and just 450,000 in 2020. On 2nd February, they relaxed covid-10 restrictions on foreign tourists and are hoping to get back to at least 4.5 million tourist arrival this year. They all come by air, and usually on 6 to 12 hours flights. To bring just roughly 200 persons in one Airbus A320 to and from Thailand requires 170 barrels of crude oil, which is refined into jet fuel.
Other countries have also suffered greatly so the impact will be quite big.
It is very difficult, if not impossible, to get any accuracy as to where commodity prices are heading, but I would highly recommend that you check out HFI Research here on SA which gives unbiased and helpful advice on what is lying ahead.
Conclusion
Shell is still producing a huge amount of free cash from its operations.
In fact, they delivered USD 55 billion in free cash flow from operations excluding working capital last year.
A large part of this will have to be redeployed into new investments which will transform the company in line with the world's change of use of energy. Their CAPEX for this year is estimated to be about USD 23-27 billion, which is 3 to 7 billion higher than actual CAPEX in 2021.
Although the actual dividend yield today of 3.4% is far from what it used to be, I believe patient investors will be rewarded well.
However, the share price has also gone up USD 10 since my last article in December, hence Shell is in my opinion fairly priced but no longer cheap.
As such I maintain my hold stance.