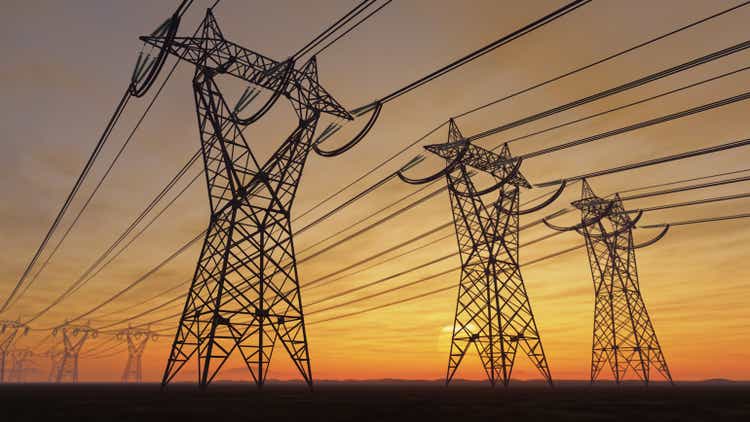 Owners of PG&E Corp.'s (PCG) eight series of preferred stock finally got the news they've been waiting to hear since bankruptcy proceedings were concluded in 2020.
On February 8, 2022, the Utility declared payment of all cumulative and unpaid dividends on the Utility's preferred stock as of January 31, 2022 totaling $ 59.1 million payable on May 13, 2022 to holders of record on April 29, 2022 and declared a dividend on the Utility's preferred stock totaling $ 3.5 million that will be accrued during the three-month period ending April 30, 2022 payable on May 15, 2022 to holders of record on April 29, 2022. To be eligible for the preferred dividend payment, a shareholder must have purchased the stock at least one trading day before the applicable record date. "
The preferred issues have not paid dividends since November 2017, when they were suspended due to pending lawsuits for wildfires started by the company's equipment. They all are cumulative and qualify for the reduced tax rate of 15% to 20%.
Why now? It may be related to the conclusion of a financing arrangement, or with the end of five-year federal criminal probation that had US District Judge William Alsup scrutinizing its decisions and offering harsh criticisms of its safety policies.
The preferreds survived the 2019 bankruptcy filing because they are senior to the common stock, and the common was retained and diluted, with 477 million new shares issued to help pay off $ 13.5 billion in fire claims. The common is not trading for as much as the settlement assumed, so fire victims are getting the raw end of the deal.
Shareholders will receive 17 quarters of arrears plus the regular May payment.
For the 6% Series A preferred (PCG.PA), the payment will be ($ .0375 x 18) = $ 6.75. The stock jumped after the announcement, but still, selling around $ 31, the stripped shares after payment would offer a tempting 6.2% yield. The A, B, and C issues date back decades and, unusually, cannot be called, an advantage when interest rates decline.
Modeling Assumptions Change
Now the key question changes from when and whether the dividends will be resumed to how much will the shares be worth after the payment.
In 2019, I set up a spreadsheet to model the value of the preferreds. The formula is explained in my first article on the subject.
I had been using 5.5% as an estimate of what the shares will yield after resumption. I'm revising that to 5.7% as interest-rate projections have risen, causing many fixed-income investments including preferreds to decline.
This is slightly higher than the current yield of 5.55% for Edison International's (EIX) 5.10% SCE Trust II (SCE.PL). Edison is the Southern California equivalent of PG&E and subject to the same state regulations, but with somewhat lower wildfire risk because there is less vegetation in the more arid Southland.
As in previous incarnations of the spreadsheet, the best values ​​are in the A and B series, which pay the highest dividends. The E series is also tempting. The low-yielding H and I series have a projected negative return.
Issue
Coupon
Couple
Dividend
Stripped value
Dividends declared
Full value
Recent price
Chance
Years
Expected annualized return
PCG-A
6%
25
0.375
26.31
6.75
33.06
30.67
0.99
0.25
26.86%
PCG-B
5.50%
25
0.345
24.21
6.21
30.42
27.90
0.99
0.25
31.77%
PCG-C
5.00%
25
0.3125
21.92
5,625
27,545
26.60
0.99
0.25
10.07%
PCG-D
5.00%
25
0.3125
21.92
5,625
27,545
26.70
0.99
0.25
8.53%
PCG-E
5%
25
0.3125
21.92
5,625
27,545
25.61
0.99
0.25
25.92%
PCG-G
4.80%
25
0.3
21.05
5.4
26.45
24.81
0.99
0.25
22.18%
PCG-H
4.50%
25
0.2825
19.82
5,085
24,905
25.00
0.99
0.25
-5.50%
PCG-I
4.38%
25
0.2725
19.12
4,905
24,025
24.03
0.99
0.25
-4.08%
Assumes payment of arrears and resumption of dividend May 13-15 2022.
The B series was trading at $ 23.40 when I wrote about it in December 2019. If the post-payout price lands at the projected $ 30.42, that would be a 30% gain over 29 months.
The opportunity is particularly good for tax-deferred accounts such as IRAs, since they will not take an immediate tax hit when the dividends are paid. There could be some arbitrage opportunities with buying and selling based on tax status as April 28 nears.
Caution: Some of these issues are lightly traded and often have a gap of $ 1 or more between the ask and bid. Investors are much safer using limit orders to buy or sell.