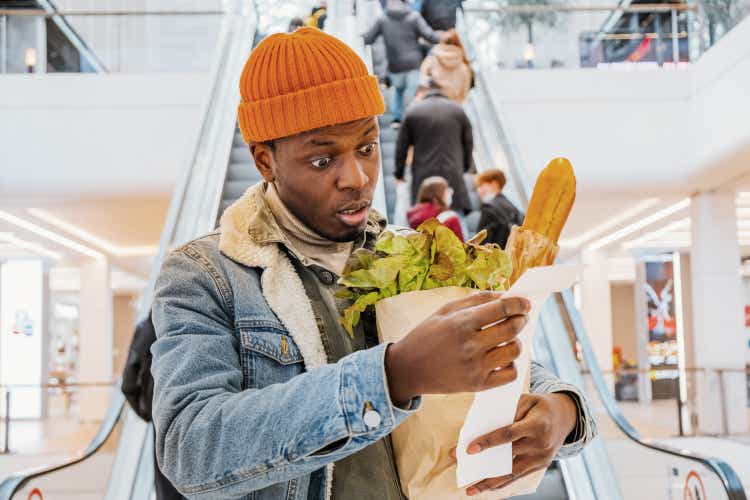 The PIMCO 15+ Year US TIPS Fund (LTPZ) was once an under-the-radar winner that performed superbly in 2020. But it has been unwinding in 2022, as I expected. Faced with what I have called "a cocktail of deflationary events" in the new year, LTPZ managed to shed even more market value in the past six weeks than its already weak nominal-treasury counterpart (TLT) (see below).
Down 13% from a recent peak reached in early November, LTPZ is undergoing its most vicious drawdown since the early innings of the pandemic. Also, inflation continues to be an important macroeconomic theme in 2022. Therefore, given the current selloff, is now a good time to own this TIPS fund on the dip?
In my opinion, from a convictions-based approach to investing, the answer is no. While LTPZ may still have a place in a passive, diversified multi-asset portfolio, I would not expect much traction from it in the immediate future.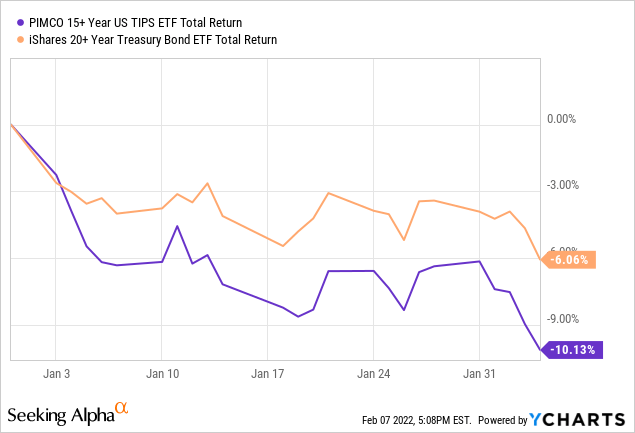 What is LTPZ again?
I have talked plenty about LTPZ, especially in my August 2020 article. It is worth recapping, however, that this ETF holds about a dozen inflation-linked government bonds with maturity dates that currently range from 2041 to 2051 (see below). The average effective maturity is about 23 years, and the estimated yield to maturity is 2.4%.
I like to think of TIPS as a hybrid fixed income instrument of sorts. At its core, these are bonds issued by the US federal government with which most investors are familiar. However, TIPS is also a long play on inflation expectations. Because coupon payments (or, more precisely, the principal on which coupon payments are calculated) are adjusted according to the CPI, an increase in price projections tends to be bullish for LTPZ – not so much for nominal treasuries.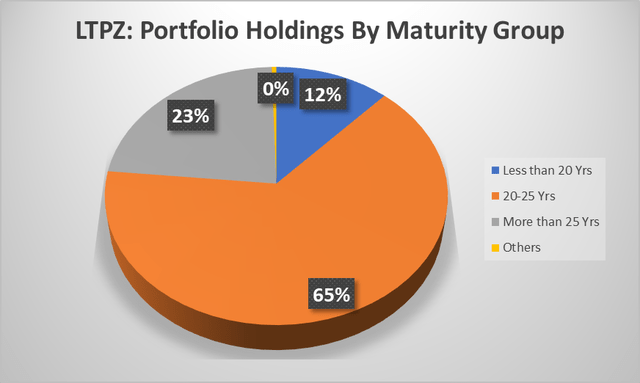 Little conviction on near-term gains
My cautious stance on LTPZ, issued when I dropped my bullish call on the ETF in November 2021, stemmed from the fact that inflation fears had gone as far as I believed to be reasonable – ie, inflation looked like an overcrowded trade at that point. As a parenthesis, there is an important distinction to be made between (1) actual inflation, which will likely not peak until January or February 2022; and (2) inflation expectations, which the graph below shows might have peaked about three months ago, at 3.1% for the next five years.
The air has started to come off the inflation trade bubble in late 2021 and early 2022. In January, Jerome Powell made it official that the US central bank was ready to do whatever it took to "prevent inflation from becoming entrenched". The Federal Reserve chairman's hawkish remarks were just another ingredient in my "cocktail of deflationary events", a recipe that also includes less expansionary fiscal policy and the eventual resolution of the supply chain bottlenecks – however longer this may take.

There is probably little that could happen in 2022 that might benefit LTPZ. Off long-term yields that are still quite low relative to historical standards, I believe that the upside opportunity in the TIPS fund is limited.
To the downside, LTPZ stands to lose from the current macroeconomic setup. Any potential increase in inflation estimates, which would be a positive for TIPS, is very likely to be offset by expectations for more aggressive interest rate hikes, which is a negative. The inflation upside seems capped by a now committed Federal Reserve, while the tool at the central bank's disposal (ie, control over short-term rates) is most likely to hurt TIPS in the next several months.
Why not bearish LTPZ then?
Despite the above, notice that I am neutral, but not bearish, LTPZ. At the core of my investment philosophy is the understanding that, regardless of personal convictions, (1) the future is uncertain; (2) whatever is known is mostly priced into risk assets; therefore (3) diversification is probably the best approach to protecting and growing assets over time.
For these reasons, I think that LTPZ should not be dismissed altogether. Unlike nominal bonds, TIPS can do better in an environment of rising prices. And unlike stocks, TIPS can thrive during periods of low economic growth. A fund like LTPZ could be a rare winner, for example, in the case of stagflation – something that I am not predicting will happen, but that I admit to being within the realm of possibility.
So, strategically, LTPZ may still belong in a diversified portfolio. However, I would not bet on it performing particularly well through the remainder of 2022.