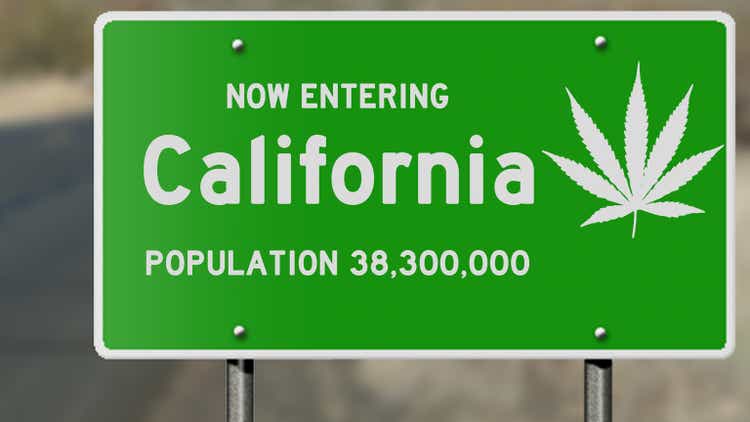 We caught up with Harborside (OTCQX: HBORF) following the close of its Urban Leaf acquisition earlier this week. The Urban Leaf addition is one of two transformative transactions announced last year which make Harborside in our view the most meaningful public player in the California cannabis market on current scale and a likely long-term winner in the state. Urban Leaf is a dispensary operator in California with eight dispensaries including three in Southern California where to-date Harborside's exposure has been limited.
To fund the transaction, Harborside assumed roughly $ 25.5M in debt and issued 60M shares for a total consideration of $ 59M or roughly 1.1x assumed 2021 revenues (through first nine months revenues were $ 46M). Urban Leaf's CEO Ed Schmults will take on the CEO role at Harborside (soon to be renamed State House) while interim CEO Matt Hawkins remains Chairman.
Along with the Urban Leaf deal, Harborside has an outstanding transaction to acquire Loudpack a leading California cultivator and branded products producer. We expect the Loudpack deal to be completed later this month. On a combined basis, management has stated that Harborside would have been on a revenue run rate of roughly $ 220M for 2021 based on results through the first nine months of the year.
This compares with our full year estimate for Harborside of approximately $ 70M in gross revenues as a standalone entity. Moving forward, we anticipate meaningful growth beyond the immediate business combination as Harborside benefits from vertical integration and greater economies of scale in distribution.We update our model to account for Urban Leaf contributions while we await further color on the timing of the Loudpack deal as well as integration progress with other recently completed transactions.
Beyond the scaled operations, we believe recent transactions make Harborside a more likely takeout candidate in its own right as the acquisitions permit Harborside to be a greater plug-and-play contributor to any MSO looking to enter or expand in California with a meaningful splash particularly given the stock's cheap valuation. Despite stock gains YTD, the company is trading at less than 1x 2022 sales on an EV / Sales basis.
As previously stated, we believe the discounted valuation is misguided and stems from a lack of investor awareness or lingering caution over the California market.
We are confident that on-going expansion efforts including meaningful transactions completed earlier in 2021 will bear fruit and result in outperforming results for Harborside in the near term while we remain bullish on California opportunities in general given stabilizing market conditions today and our view that over time the market can support sustainable growth for well-run companies as regulators ease the competitive landscape and irrational smaller competition exits the market.
Furthermore, as consolidation is coming we believe well run positioned operators should get greater credit for the high likelihood of takeout. Our price target remains $ 1.15 and our rating at Buy.