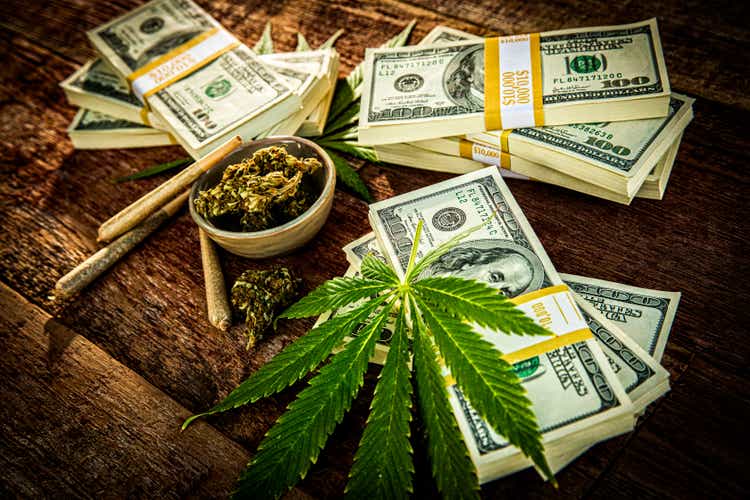 Goodness Growth (OTCQX: GDNSF) reported Q4 / 21 results Friday of $ 13.7M in revenues and an adjusted EBITDA loss of $ 4.4M. Results for the quarter compared with Viridian estimates of $ 16.5M / ($ 0.6M) with both the top line and adjusted EBITDA misses primarily attributed to the company's previously discussed crop loss in Arizona. The crop loss was first reported in Q2 and stemmed from storms in the summer. We had previously expected the impact to be ended in Q3.
As previously referenced, Goodness has since exited much of its Arizona exposure through the sale of retail assets to Copperstate in November. Aside from Arizona, revenues were up significantly in each of Goodness' markets in Q4 and we remain confident that growth will further accelerate in the near term on initial flower sales in Minnesota this month and the opening of the New Mexico recreational market in April.
Near term catalysts will be followed next year by initial contributions in New York. We note that Goodness, along with CLS Holdings and Schwazze (OTCQX: SHWZ) are the only public operators with New Mexico exposure at this time so should be disproportionate beneficiaries of the opening of recreational sales in the state. Longer term, we believe that market has the potential to generate ~ $ 1B in sales.
More important than near term results, we believe Goodness' acquisition by Verano (OTCQX: VRNOF) remains on track to close within the next few months as we believe one of the only remaining factors in completing the deal is the filing of annual results which Verano will do before month-end. We remain positive on the deal from both sides and continue to believe any Goodness investors should expect significant longer term upside beyond the takeout price to come through holding Verano stock.
While not covering the company at this time, we continue to expect Verano to become one of the biggest (and most profitable) operators in the space and to ultimately be one of the cannabis industry's winners whenever institutional investors enter the market.Our rating for Goodness remains Buy while our 2022 and 2023 estimates are unchanged.
Management retracked previously provided guidance for 2022 however we believe that is only the result of the pending takeout and our forecasts remain in line with those targets. We reduce our price target to $ 2.04 to reflect the current exchange value for the Goodness / Verano transaction however as previously stated we would remain holders of Verano shares following the transaction close as a means of generating further upside on investment.