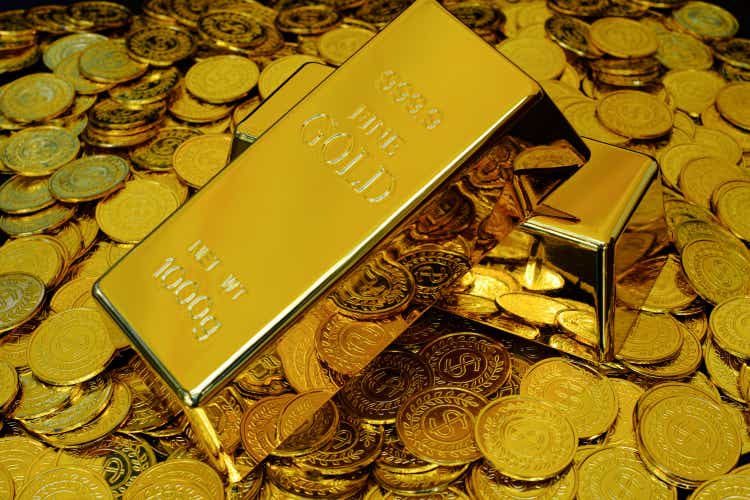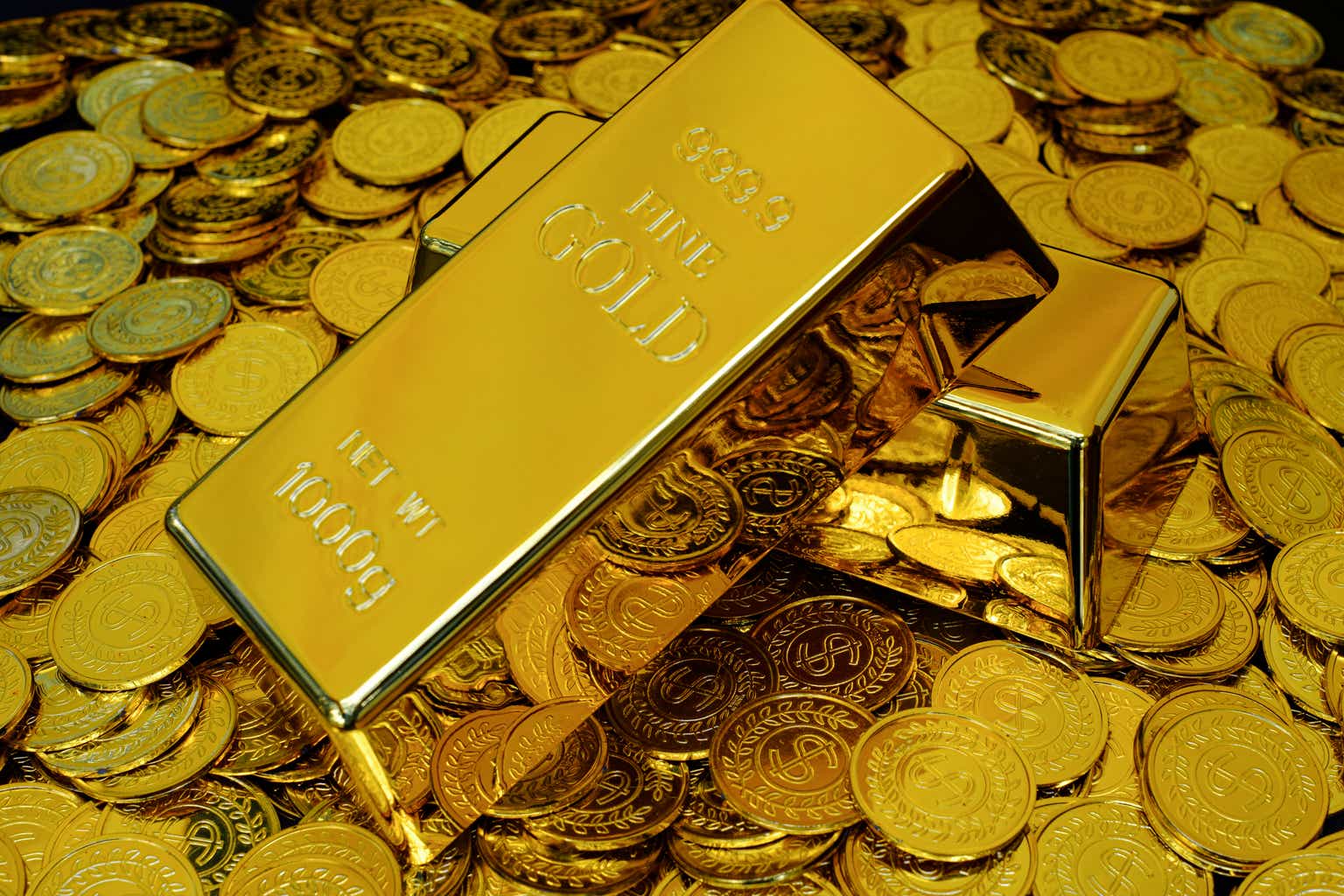 By David Brady
GOLD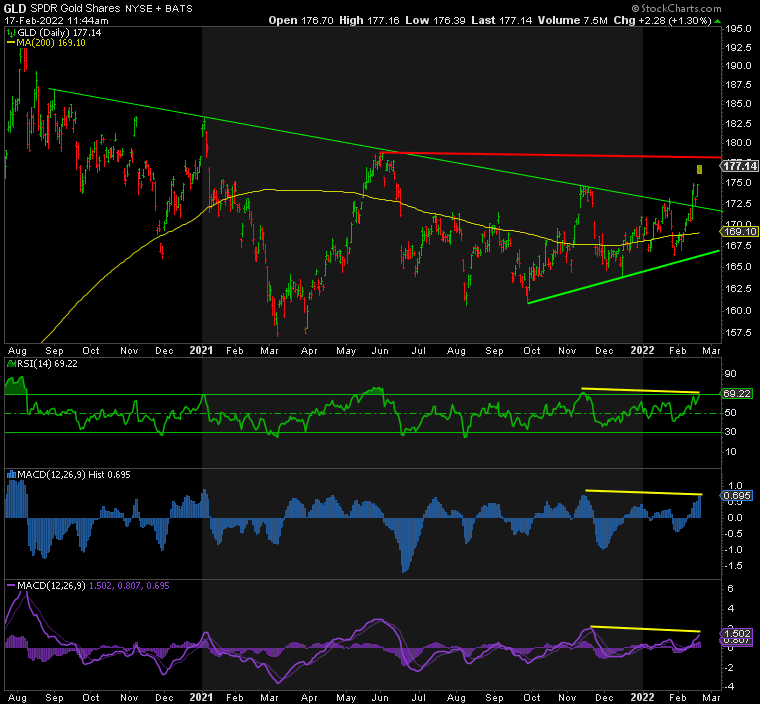 Gold has broken out to the upside. It has finally taken out resistance at 1880, the peak back in November, and hit its first major higher high since August 2020. However, it is now extreme overbought and this new higher high is negatively divergent. This signals the risk of "at least" a ST pullback before testing the critical level of 1920, the peak in June 2020. Former resistance is now supported around 1850.
SILVER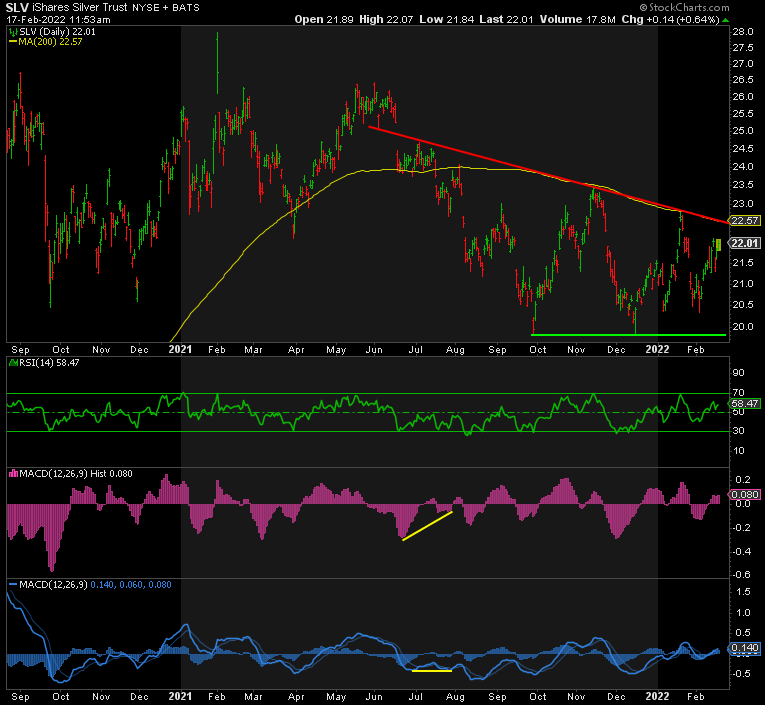 Silver is lagging Gold so far. This is normal in a bull market. However, this means that Silver still has not taken out any major resistance or made a higher high. The red downtrend line and the 200MA are combined resistance that it needs to break at 24.40. The prior high of 24 must be taken out ahead of that. Support is 22 on the downside.
GDX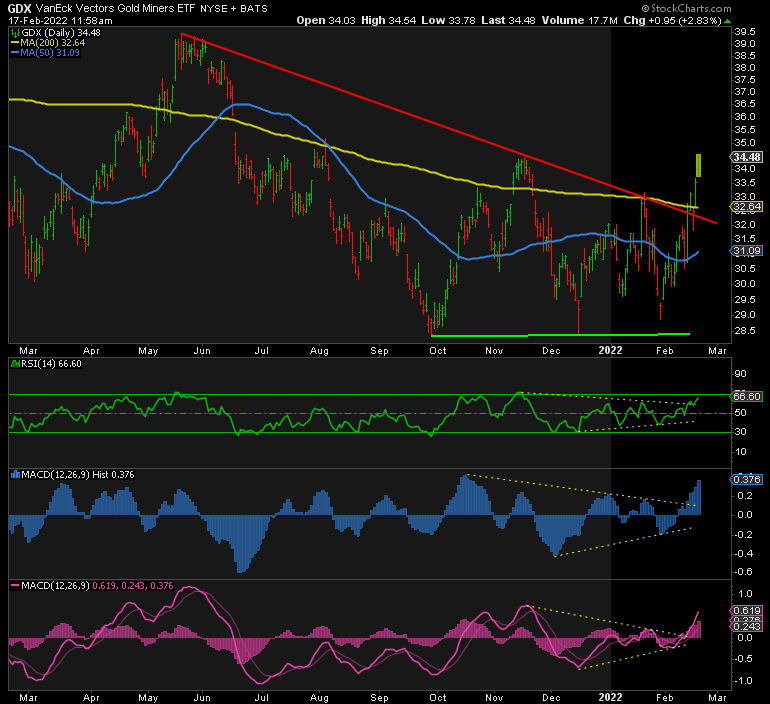 The bullish flag structure that I cited in each of the past 2 weeks has certainly come to fruition. GDX sliced ​​through resistance at its red downtrend line and the 200MA and has broken the prior high of 34.48 back in November. However, it needs to close above 34.48. A drop back down below there would signal a fake breakout which is bearish. Plus, GDX is approaching extreme overbought territory and is negatively divergent to the prior high in November. Support is way below at 28.50.
SILJ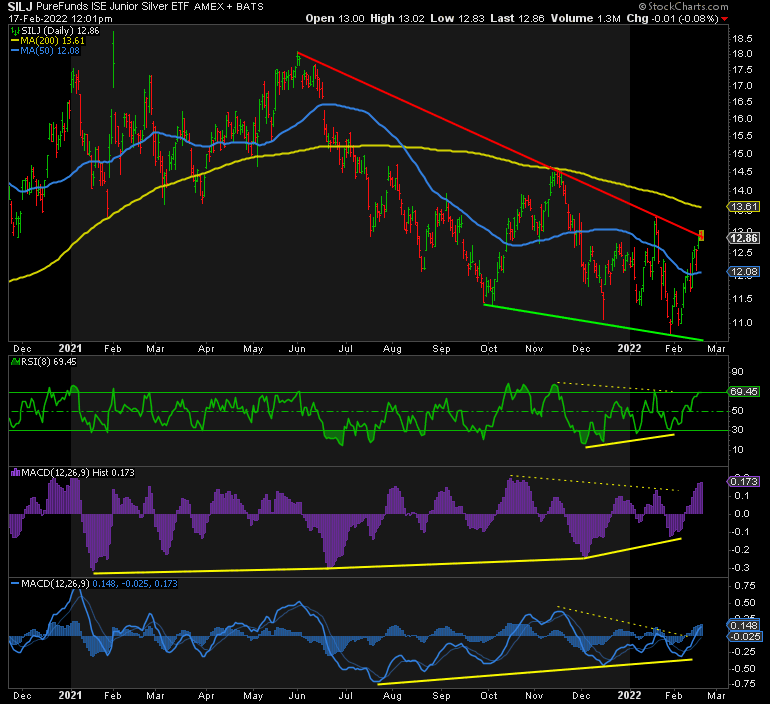 SILJ is trying to follow in GDX's footsteps, but just as Silver is lagging Gold, SILJ is lagging GDX. It is struggling to get above its red downtrend line and is still well short of its 200MA. It is also extremely overbought. If it falls back here, this could be another fake breakout. Support is way below at ~ 11.
In summary, the action in both metals and miners is encouraging to say the least. But they're extremely overbought in the short-term and in some cases, negatively divergent. This could signal a short-term pullback, or if considered a fake breakout, a bigger drop. The point being, keep the cork in the champagne bottle until we close above 1920.
Original Post
Editor's Note: The summary bullets for this article were chosen by Seeking Alpha editors.