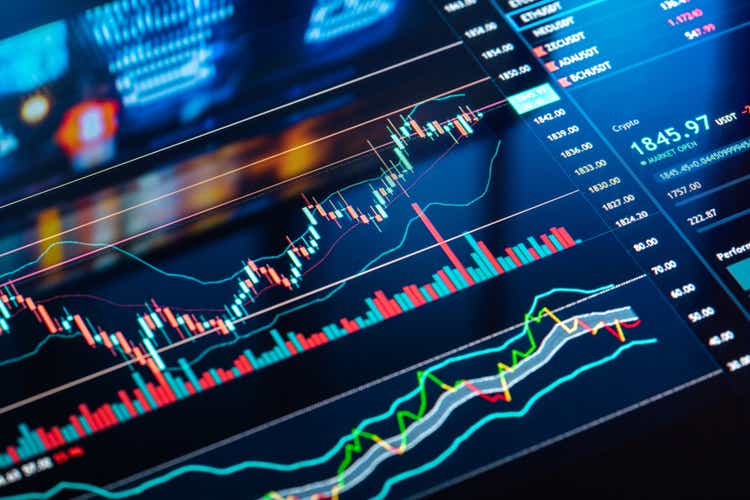 In late 2020, I recommended purchasing Farmers & Merchants Bancorp (OTCQX: FMCB) for its high-quality business model and its exceptionally cheap valuation back then. Since my article, the stock has rallied 30%. Nevertheless, the stock remains attractively valued. Therefore, those who have missed the rally still have the chance to hop on the train.
Business overview
F&M Bank is a community bank with 32 branches in the state of California. Due to its mundane business model and its small market capitalization ($ 741 million), it passes under the radar of the vast majority of investors. However, it is the 14th largest bank lender to agriculture in the US and the largest community lender to agriculture west of the Rocky Mountains. In addition, it has an exceptional dividend growth record, with 86 consecutive years of uninterrupted dividend payments and 58 consecutive years of dividend growth. It is thus a Dividend King. The admirable dividend growth streak of the bank is a testament to its exemplary management.
The prudent management of F&M Bank has been the key behind its exceptional resilience throughout the coronavirus crisis. In 2020, the lockdowns imposed in response to the pandemic caused a fierce recession and exerted great pressure on numerous borrowers, both individual and corporate. Consequently, most banks incurred massive provisions for loan losses in that year.
F&M was a bright exception. The bank posted a negligible amount of provisions for loan losses and thus it grew its earnings per share 4%, from $ 71.18 in 2019 to $ 74.03 in 2020. That performance was in sharp contrast to the performance of the vast majority of banks. To provide a perspective, Wells Fargo (WFC) and Bank of America (BAC) saw their earnings per share plunge 90% and 32%, respectively, in 2020.
Resilience to recessions is paramount for the long-term returns of a stock. Some companies are so leveraged that they incur excessive losses during a recession. It may take several years to these companies to offset these losses and hence investors may incur dismal returns for several years. The resilience of F&M Bank has another benefit for its shareholders as well. It makes it much easier for the bank's shareholders to retain their shares during market sell-offs. Most investors sell their stocks during bear markets, when their companies exhibit poor business performance and their stocks incur excessive paper losses. F&M Bank has always remained highly profitable, even during recessions, and thus it has made it easier for its shareholders to remain invested during crisis periods.
Not only did F&M Bank keep growing its earnings in 2020, but it also exhibited accelerated momentum in 2021. Despite the adverse business environment, which was caused by nearly record-low interest rates last year, F&M Bank grew its earnings per share 13%, from $ 74.03 in 2020 to a new all-time high of $ 84.03 in 2021. In sharp contrast to most banks, its solid performance was not the result of the reversal of loan loss provisions amid the recovery of the economy from the pandemic. F&M Bank grew its core loans, deposits and total assets by 10.0%, 14.3% and 13.8%, respectively. In addition, the ratio of non-performing loans to total loans remained negligible, at 0.02%.
Moreover, its management reiterated its commitment on growing high-quality loans at a fast pace and stated that it remains confident in the future prospects of the bank thanks to its sustained business momentum.
Growth
F&M Bank has traditionally been characterized by conservative management, which has tried to pursue growth organically. However, the bank has begun to pursue growth through acquisitions since 2016. In that year, F&M Bank acquired Delta National Bancorp and in 2018 it acquired Bank of Rio Vista, in an effort to expand into the San Francisco East Bay Area. As F&M Bank has only 32 locations and a market capitalization of only $ 741 million, it is evident that its recent acquisitions have contributed significantly to the growth record of the bank.
F&M Bank has grown its earnings per share at a 12.1% average annual rate over the last decade. The impressive growth record has resulted primarily from the aforementioned acquisitions, the healthy loan growth of the bank's branches and the reduction in the corporate tax rate implemented by the previous government, in 2018.
Even better, F&M Bank maintains promising growth prospects. Thanks to its exemplary management, the bank is likely to keep growing its loan base at a healthy pace. In addition, the Fed has just begun to raise interest rates aggressively and is expected by analysts to raise interest rates 7-8 times this year. Higher interest rates provide a strong tailwind to banks, as they enhance net interest margin, ie, the difference between the interest rate charged to borrowers minus the interest rate paid to depositors. As F&M Bank exhibited strong earnings growth during the last decade, at depressed interest rates, it can be reasonably expected to perform even better now that interest rates have begun to rise.
Valuation
F&M Bank is currently trading at a trailing price-to-earnings ratio of 11.2. This is certainly a cheap valuation level for a high-quality bank, with such a reliable and consistent growth record. It is also important to realize that the bank has a major growth catalyst ahead, namely the plentiful interest rate hikes expected this and next year. Therefore, despite its 30% rally since late 2020, F&M Bank remains attractively valued and is likely to continue rewarding its shareholders for years.
Dividend
F&M Bank has grown its dividend for 58 consecutive years and hence it belongs to the best-of-breed group of Dividend Kings. On the other hand, the stock is offering a dividend yield of only 1.7%. It is also worth noting that the bank has grown its dividend at an average annual rate of only 2.6% over the last decade. As a result, F&M Bank does not offer an attractive income stream to its shareholders.
Nevertheless, it is important to realize that the stock has a payout ratio of only 18%. In other words, the bank could offer a much higher dividend but it prefers to retain most of its earnings in order to reinvest them in its business. As the company has exhibited an exceptional growth record, it is evident that its capital allocation has greatly benefited its shareholders.
Final thoughts
Due to its small size and its somewhat boring business model, F&M Bank passes under the radar of most investors. This is a shame, as F&M Bank is one of the highest-quality banks in the investing universe, with a consistent and reliable growth trajectory and a cheap valuation level. The only caveat is the low trading volume of the stock. Due to the low trading volume, investors cannot make huge investments in the stock. They should also have a long-term horizon, as it may prove challenging to unload a large position within a short period.