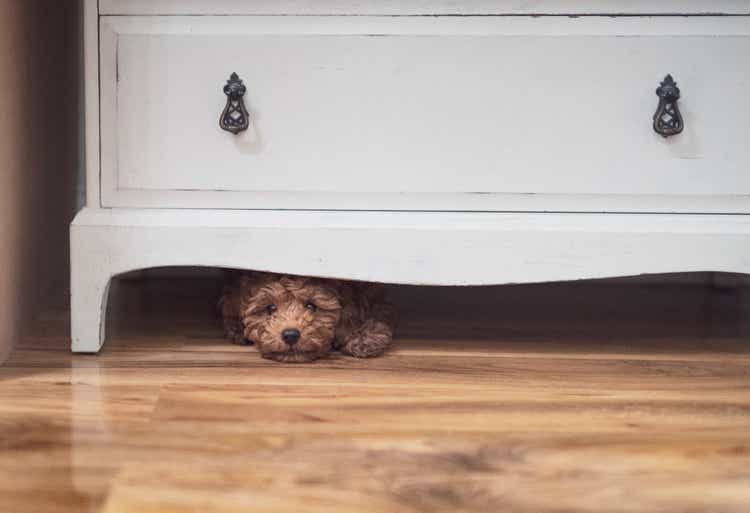 With geopolitical tensions dominating the news headlines, there has understandably been a lot of fear and anxiety in the markets. That said, what we saw last week was a classic case of "sell the news, buy the rumor".
Gold and oil prices surged at the expense of equities when it was reported that Russian troops had set foot in Ukraine. On the same day however, we saw a huge reversal in this price action. Traders faded the fear, and bought risk.
Below is the weekly chart of spot gold (GLD), where you can see that prices reached as high as $ 1,974, only to close the week lower. Prices failed to break out from a 3-month base. As the saying goes: "From false moves, come fast moves in the opposite direction". There is a high probability that gold will find it difficult to move meaningfully higher in the near term.
Weekly Chart: Spot Gold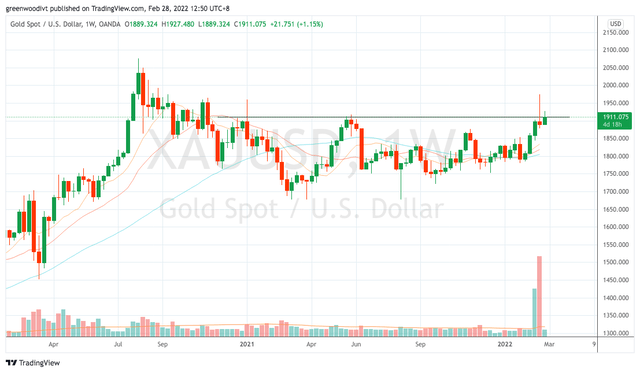 The same goes for WTI Crude Oil (USO), where we saw an ugly bearish reversal candlestick last week. It was always going to be difficult for prices to break out above channel resistance, especially after the market had traveled from $ 65 to $ 100 without so much of a break. Although we opened this week above channel resistance, I will be watching with keen interest if prices can sustain this move. A second drop back within the channel would not be positive for oil prices.
Weekly Chart: WTI Crude Oil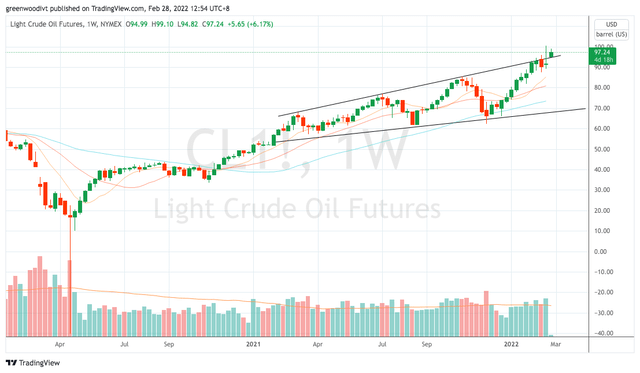 For both the S&P 500 (SPY) and Nasdaq 100 (QQQ) weekly charts covered below, you may observe that prices briefly undercut the January lows last week, only to reverse back higher. This would have surprised a great number of traders, especially taking into account the bearish head and shoulders patterns that are present on the charts.
Although we did get a break below the key necklines of the bearish head and shoulders patterns, I refrained from shorting the market. In fact, I had informed subscribers that there was a high probability of a reversal day, given the extreme bearish sentiment in the markets, and the likelihood of traders acting emotionally to sell in response to geopolitical tensions. Real-time advice was given to buy QQQ last Thursday.
Weekly Chart: S&P 500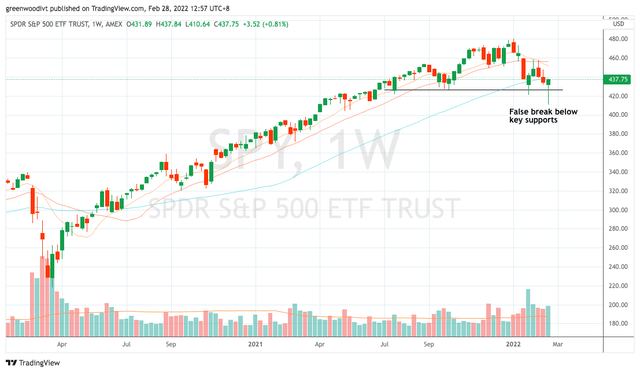 Weekly Chart: QQQ
Now, it seems like this is shaping up to be a "bear trap", where bears who shorted the market on break of the necklines or on Russia-Ukraine tensions now find themselves under water. QQQ short interest levels are now higher than even March 2020, as seen in the Bloomberg excerpt below. This provides fuel for a potential recovery rally.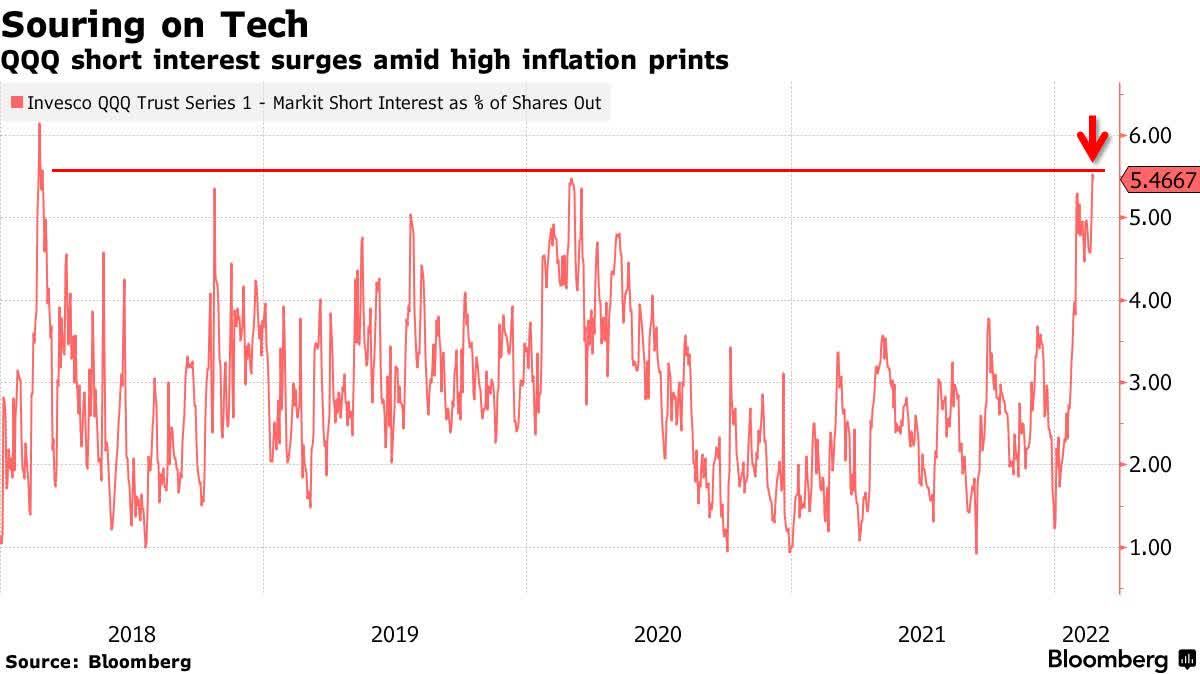 All in all, the price action for gold and crude oil will be very crucial to the near-term fortunes of equities. Follow-through lower in gold and crude oil this week despite ongoing geopolitical tensions will mean that the market is fading the fear. Volatility could still remain elevated, but with QQQ short interest surpassing even March 2020, the risk-reward of banking on a sustained recovery rally is attractive.