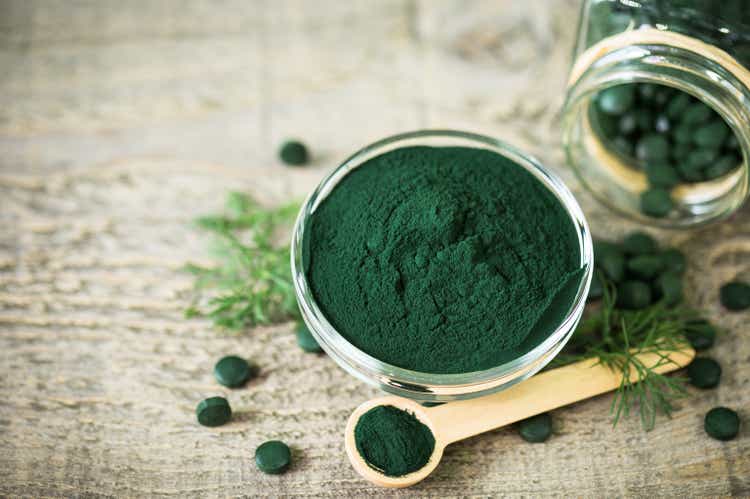 My momentum trading formulas have discovered an interesting upturn in the business fortunes of Cyanotech (NASDAQ:CYAN), one of the leading microalgae growers for health foods and supplements in the world (including pill bottling unit Nutrex Hawaii). The company is U.S. FDA reviewed and has one of the more innovative, patented designs for growing astaxanthin and spirulina completely in-house at one location in Hawaii.
The company is quite small, but there's plenty to get excited about. Having perhaps the longest roots in successful aquaculture in the U.S., Cyanotech's co-founder and CEO Gerald Cysewski has positioned the organization for a path to faster growth in the coming years. And, outside/independent Chairman Michael Davis has become a big believer, continually upping his ownership over the years to roughly 20% of common shares outstanding today (vs. 2% for the CEO).
CYAN's upfront valuation in early 2022 is nearly the lowest in a decade, with the share price trading below tangible book value and at bargain extremes on other basic fundamental ratios. The bullish thesis is rising sales and income trends have gone largely unnoticed by Wall Street over the last six months. With the odds favoring major demand growth for the algae farming industry over the next decade and Cyanotech likely increasing its market share over the next couple of years with intelligent decision-making and extensive operating experience, why not dig deeper into the investment proposition.
Using Q3 sales results ending in December and calendar 2021 margins as a proxy for four quarters, the company is now selling for less than 0.5x annualized sales, 6x earnings per share, and 5x free cash flow (adjusting for the initial increase in inventory and accounts receivable to service rising sales) on a forward estimated basis. Here's why I view the current $3.12 stock quote as an interesting buy opportunity for long-term investors.
The Business
You may have heard of or used its retail Nutrex-Hawaii brand BioAstin Hawaiian Astaxanthin dry powder or pill supplements, a powerful dietary antioxidant shown to support and maintain the body's natural inflammatory response, to enhance skin, and to support eye, joint and immune health. It has expanding applications as a human dietary supplement and ingredient. A second product is Hawaiian Spirulina Pacifica, a nutrient-rich dietary supplement used for extra energy, a strengthened immune system, cardiovascular benefits and as a source of antioxidant carotenoids.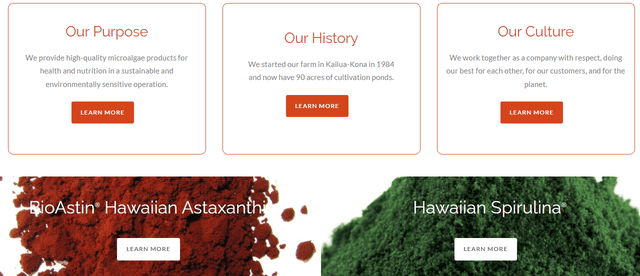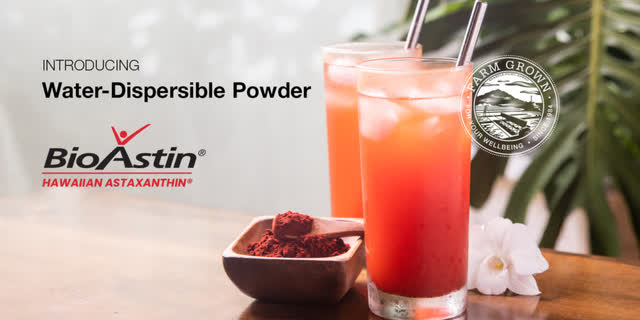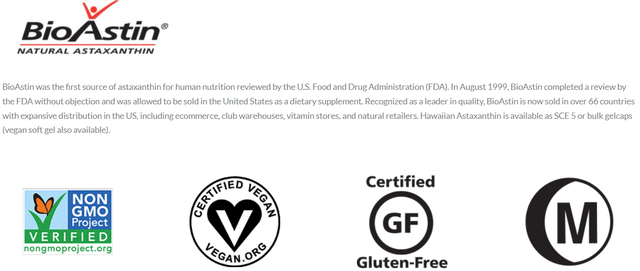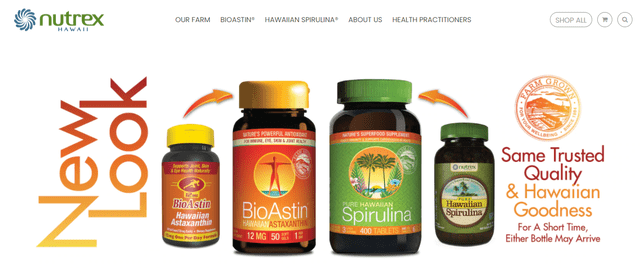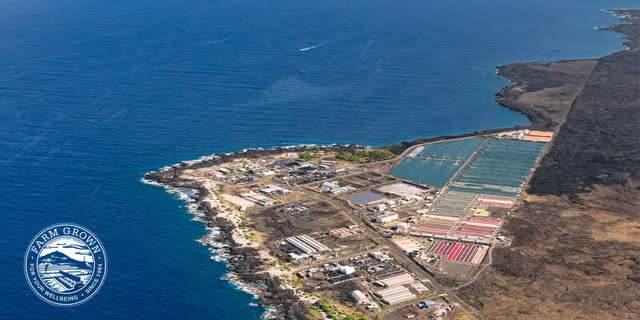 The company's website does a better job of explaining exactly how they mass produce microalgae for human (and potentially animal) consumption:
Our production of these products at the 96-acre facility on the Kailua-Kona Coast of the island of Hawaii provides several benefits. We selected the Keahole Point location in order to take advantage of relatively consistent warm temperatures, sunshine and low levels of rainfall needed for optimal cultivation of microalgae. This location also offers us access to cold deep ocean water, drawn from an offshore depth of 2,000 feet, which we use in our Ocean-Chill Drying system to eliminate the oxidative damage caused by standard drying techniques and as a source of trace nutrients for microalgal cultures. The area is also designated a Biosecure Zone, with tight control of organisms allowed into the area and free of genetically modified organisms (GMO's). We believe that our technology, systems, processes and favorable growing location generally permit year-round harvest of our microalgal products in a cost-effective manner.

Microalgae are a diverse group of microscopic plants that have a wide range of physiological and biochemical characteristics and contain, among other things, high levels of natural protein, amino acids, vitamins, pigments and enzymes. Microalgae have the following properties that make commercial production attractive: (1) microalgae grow much faster than land grown plants, often up to 100 times faster; (2) microalgae have uniform cell structures with no bark, stems, branches or leaves, permitting easier extraction of products and higher utilization of the microalgae cells; and (3) the cellular uniformity of microalgae makes it practical to control the growing environment in order to optimize a particular cell characteristic. Efficient and effective cultivation of microalgae requires consistent light, warm temperatures, low rainfall and proper chemical balance in a very nutrient-rich environment, free of environmental contaminants and unwanted organisms. This is a challenge that has motivated us to design, develop and implement proprietary production and harvesting technologies, systems and processes in order to commercially produce human nutritional products derived from microalgae.
The Bright Future for Aquaculture Algae as Climate-Change Concerns Escalate
With the growing popularity/focus by consumers on plant-based meat substitutes, vegan diets, and healthier eating habits, prospects for Cyanotech's business long term are quite bright. And while I cannot guarantee a big jump in demand for algae-based food items is at hand, the siren call urgency worldwide to slow climate-change gas emissions could be a blockbuster opportunity in the years ahead for those already established in the aquaculture field.
You may have heard of the methane problem (a far more potent greenhouse emission issue than carbon dioxide) being created by ever larger herds of cows on the planet. The University of California, Davis and others have been studying ways to shrink methane gas emissions in livestock for years, suggesting the addition of 1% or less in a specific red algae to cow diets could sharply reduce methane belched and farted from our favorite protein consumption item – the leading red meat and milk source for mankind on planet earth.
According to researchers, a staggering 14.5% of all greenhouse emissions come from livestock generally on the planet. What if simply changing livestock diets with government mandated sea-based additives could help save the planet? Cutting the amount of methane gas cows expel won't take much algae. Researchers at Penn State University found that replacing 0.5% of cattle's feed with an Asparagopsis taxiformis supplement could reduce up to 80% of emissions.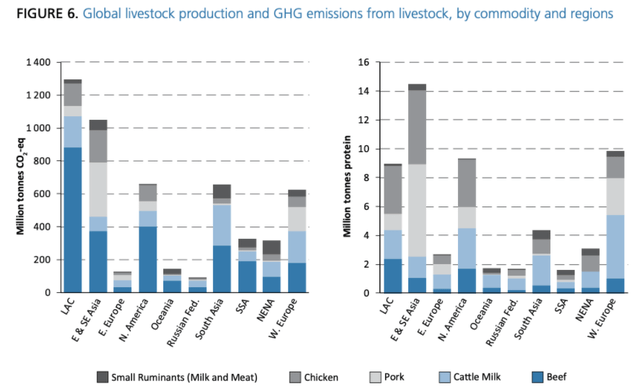 Although Cyanotech is not involved in seaweed algae production for animals today, it is definitely something that could be added into the operating business mix. Specifically, Asparagopsis taxiformis is a red seaweed (algae) grown by nature in temperate waters, in parts of Asia, Australia, plus a few places the U.S. including Southern California, the Florida Keys, and Hawaii. The climate-saving idea is land-based aquaculture can scale up production of this red algae in ponds, so it can be sustainably and profitably sold to farmers/ranchers worldwide.
While the company's present algae species could be other smart substitutes to consider feeding cattle and livestock (with further research effort), they are already a great form of protein consumption competition to red meat and milk.
One way Cyanotech can help the environment immediately is by selling its protein-laden products directly to health food manufacturers as a wholesale ingredient and dietary supplement. Company grown and dried algae could be used as a source of protein in popular plant-based meat substitutes, for example, cutting demand for meat. And, such a change in demand dynamics may have started in calendar 2021. Unusual company revenue gains the last two quarters are largely a function of a big jump in "bulk" sales to third parties. The good news for shareholders is a decent +21% rise in total sales during the last nine months of 2021 has supported the best operating income since 2013.
Rapidly Improving Financials
The primary support for shares reversing out of a downtrend early in 2022 into a rising price (lower overhead supply) backdrop appears to be the solid Q3 results for December reported in February. The company was experiencing steady, albeit slower growth early in 2021, but sales of "bulk" algae to third parties exploded higher between October and December. I have this revenue data surge boxed in red below.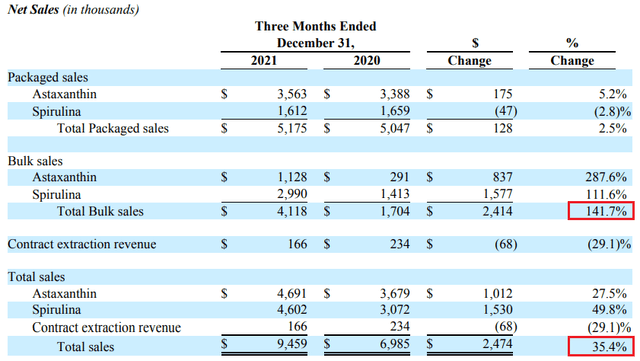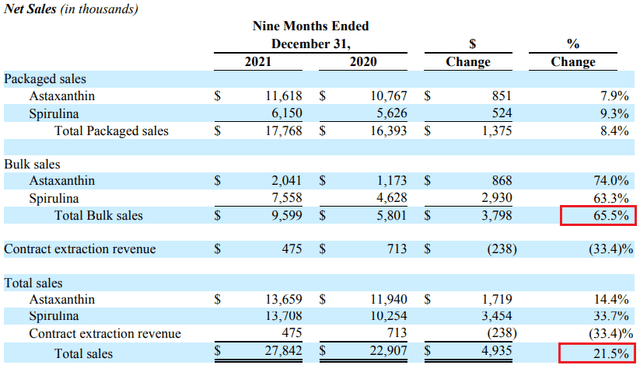 The incremental increase in sales has also pushed gross margins (boxed in blue below) and net operating income (boxed in green) dramatically higher. For the 9-month period measured from March, operating income margins move to roughly 8% from an almost flat showing last year.

Extrapolating the Q3 numbers into a full year, I come up with a $40+ million revenue estimate for fiscal 2023 starting in April, alongside the potential for $3+ million in net after-tax profits and between $3.5 and $4 million in free cash flow. To build a higher sales rate, Cyanotech has initially expanded its inventory holdings, while foregone some immediate cash flow to allow higher accounts receivable. Both are boxed in red below.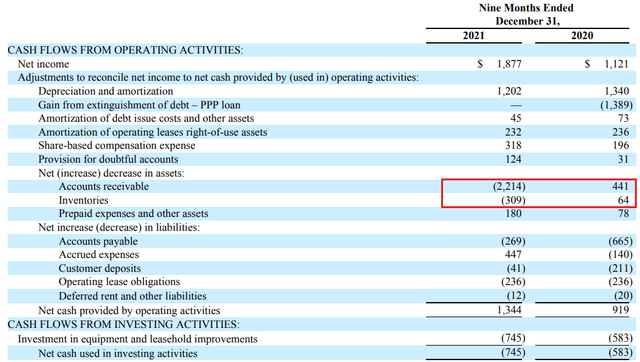 Reviewing other information in the December 10-Q filing, it looks like two customers are accounting for the solid uptick in bulk sales and accounts receivable. An extra $2.5 million in cash flow was initially absorbed in late 2021 to support the higher accounts receivable level. Using a $10 million quarterly sales assumption going forward, cash flow of $5 million annually and free cash flow of $4 million are entirely possible.

Again, the reason for my optimism vs. past false starts and zigzags in sales for the company is bulk sales as a wholesale item continue to ramp. Over the next year, wholesale ingredient sales may overtake sales of in-house bottled product. Representing a minor 11% of total revenue in fiscal 2019, bulk sales in the December quarter reached 42% of the topline. In addition, sales outside of the United States have been on a steady upward trajectory for years. Assuming both trends continue, revenue and income growth could be quite stellar in calendar 2022-23.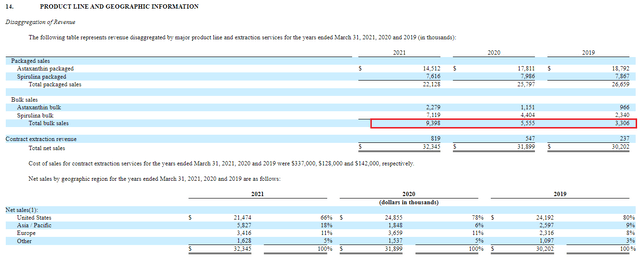 Ultra-Low Valuation
On the risk-control front for new buyers of the stock, a lagging price for years means the current valuation of the business is absurdly low. Below is a 5-year total return performance comparison vs. the best peer group I can come up with. Truthfully, Cyanotech runs a unique business model, with few if any direct comps. The group includes Corbion (OTCPK:CSNVF), Mannatech (MTEX), LifeVantage (LFVN), ZIVO Bioscience (ZIVO), Nature's Sunshine (NATR), and Medifast (MED). I have also included the small-cap index iShares Russell 2000 ETF (IWM) to compare performance stats, the most correlated index for CYAN's market capitalization size.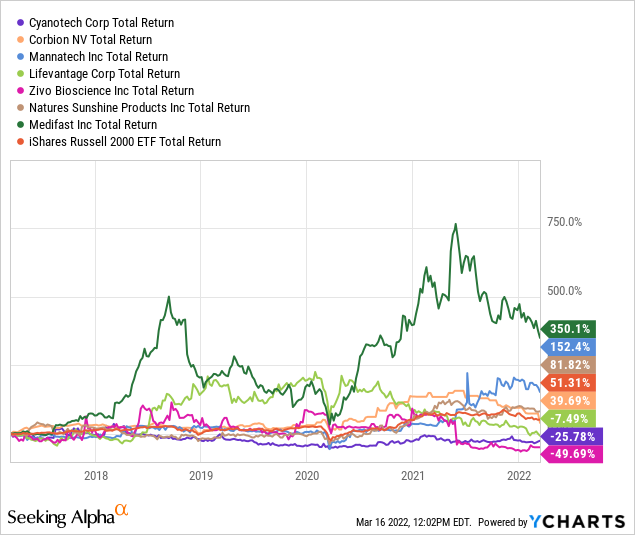 When we combine rising business growth with a stock quote lower than many years ago, you get an interesting valuation worthy of consideration for your portfolio. Below is a 10-year graph of price to trailing sales, cash flow, and book value. Notice, Cyanotech is nearing its cheapest setup in a decade, trading just above the pandemic selling lows of early 2020 on its basic fundamental ratios.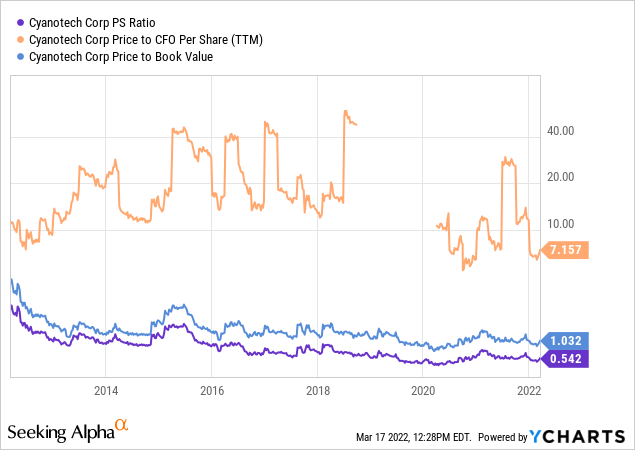 It's also quite cheap vs. the peer group on the same metrics today, pictured below on 5-year graphs. My read of the situation is Cyanotech is quickly becoming a hidden gem on Wall Street, especially if sales, cash flow and book value continue to expand nicely in 2022-23.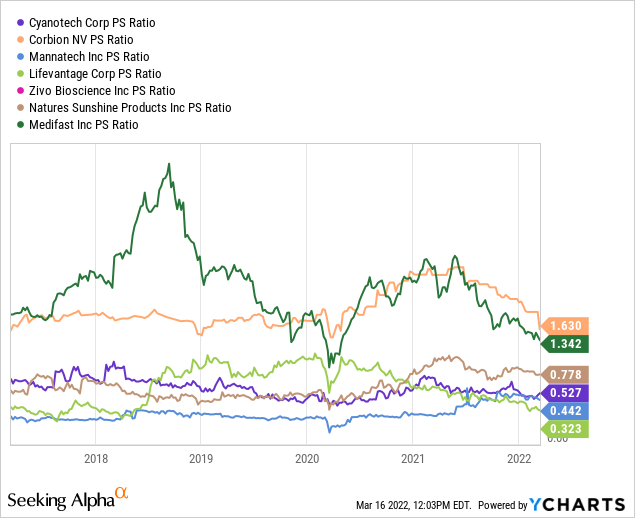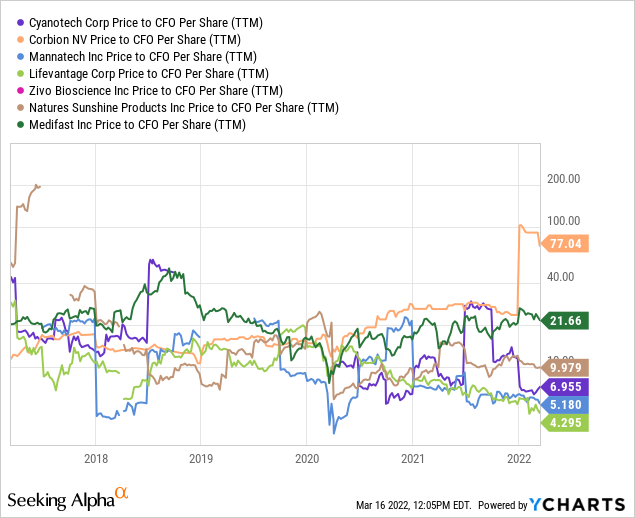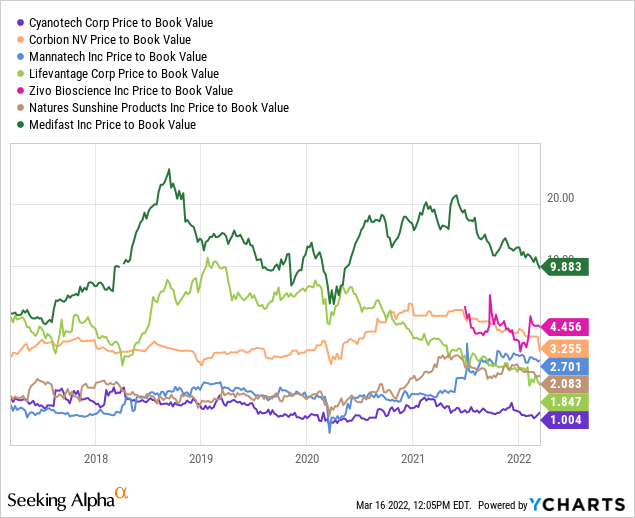 Including limited debt/leverage at Cyanotech, the enterprise value to earnings before interest, taxes, depreciation and amortization calculation is extremely inexpensive, especially if business fortunes are turning up. CYAN's EV to EBITDA number of 5x is far away from the equivalent S&P 500 ratio around 16x. In reality, the whole natural food, health supplement, and vitamin group looks to be rather cheap today. I mentioned Mannatech in a bullish article during January here.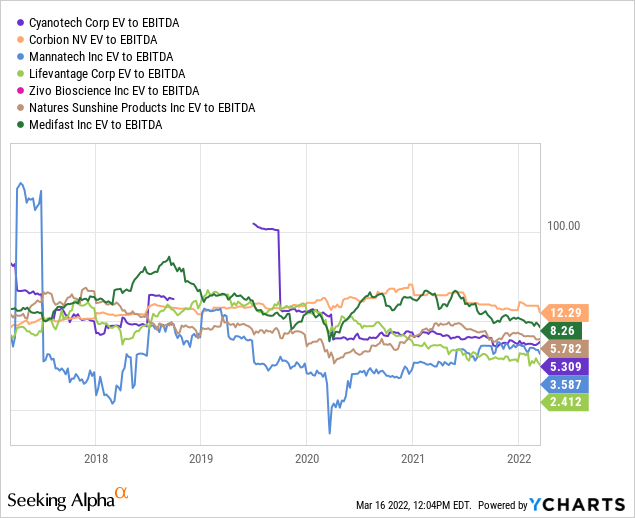 Perhaps the strongest buy argument in CYAN shares outside of a low valuation is business sales, cash flow and profitability (including margins) are trending in the right direction into calendar 2022. Below are charts of growth in all the important operating business metrics, each moving to multi-year highs.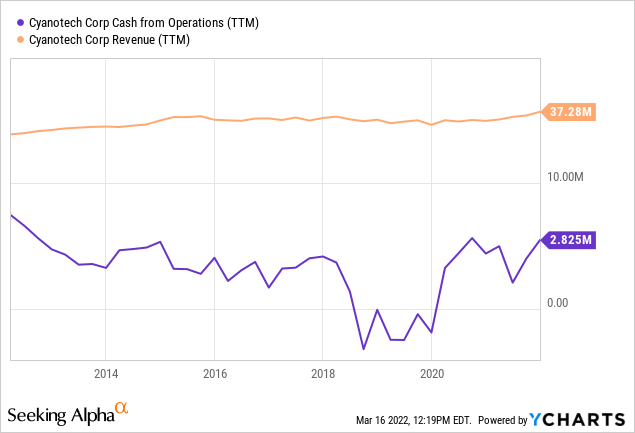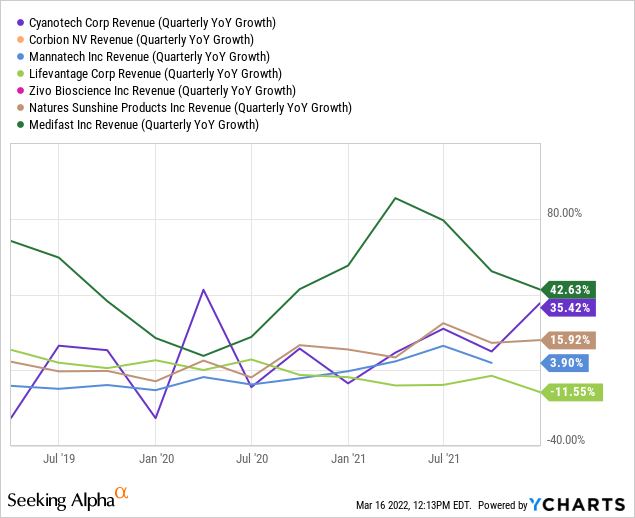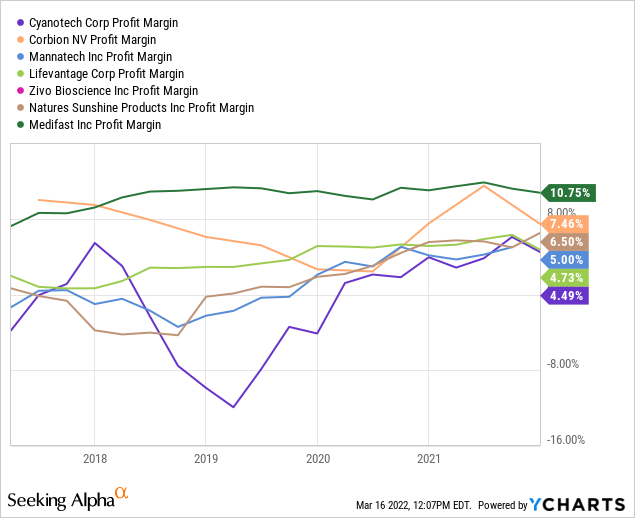 Trading Chart
One of my favorite proprietary momentum screens has been highlighting the company as a terrific buy candidate all week. It looks at 12 different momentum indicators, searching for a lack of overhead share supply, on top of a clear reversal in trading trends.
Some of the positive developments since February are drawn on the 9-month chart below. Despite the bearish action on Wall Street generally in early 2022, CYAN's price has recaptured both its 50-day and 200-day moving averages. Price has outperformed the S&P 500 index by +8.4% over this span, and the Russell 2000 index by +15% (not pictured).
The Negative Volume Index (marked with a red arrow) has been performing far better of late vs. the middle of 2021. Plus, On Balance Volume has been quite positive throughout the whole period. The two indicators are telling us regular buying interest has existed on both low and high-volume trading sessions.
My formula rates the technical momentum backdrop, by itself, as a Strong Buy idea vs. thousands of U.S. equities. That's before digging deeper into the fundamental story and increasing odds of material growth in the business.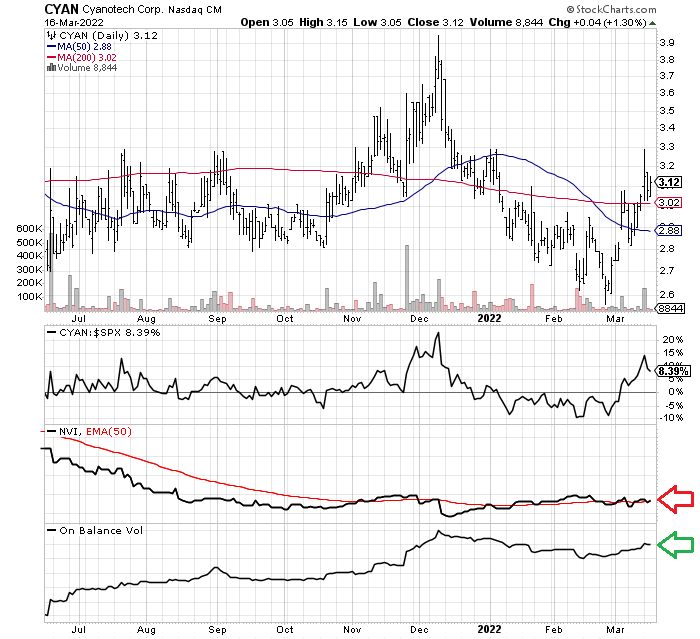 Final Thoughts
Considering the present $19 million equity market capitalization, with limited debts/lease obligations around $7 million ($500,000 in trailing annual interest expense) and working capital of $11 million, the stock quote is nowhere close to what I would call a fair value calculation, if sales, cash flow, and income climb even faster in 2022-23. Given a conservative forecast of 10% annual revenue growth in the next few years and margins similar to calendar 2021, a market cap of $30-40 million seems more appropriate using historical fundamental ratio averages in CYAN, equal to a stock quote range of $5 to $7.
Cyanotech may represent a potential high-reward, below-normal risk investment in the stock market around $3 per share, selling for tangible book value. It may be the best-positioned standalone algae growing concern available to retail investors. The company has the expertise and experience to continue ramping its operations if demand expands in the next year. Plus, if management deems the idea an income generating winner, Cyanotech could enter the seaweed algae growing business to source additives for livestock farmers/ranchers.
What's the downside? That's a reasonable question. If the stock were selling for $10 a share, I would not be interested honestly. But, the valuation story and long-term total return potential at $3 appear to be quite extraordinary. With a business model growing algae and selling both natural and refined products through a similar balance sheet over the decades, while its ponds/supplies are largely under management control in-house located in Hawaii, the biggest operating risk might be supply-chain related.
Adding new delivery complexities and costs, shipping necessary parts/inputs and finished product on and off a remote island in the Pacific Ocean during the pandemic boat/plane shortage was likely a headwind. Today's obstacle, quickly rising oil/gas prices will again increase shipping expense. Nevertheless, I cannot find a material impact on operations from this variable between 2020-21, as selling prices were raised and other costs controlled to keep margins in a normal zone. Absent wartime shortages of delivery ships and planes, or the closure of a nearby airport, shipping schedules and costs should not be a huge issue this year either.
Outlier risks for its single pond and packaging location include weather changes or a catastrophic hurricane, earthquakes, labor shortages, and fresh-water access from the local utility.
I have been buying shares over the last week and may add to my position in the coming weeks. Investor downside for the whole fundamental and technical setup may be limited to a share price of $2.50 or $2.75 the rest of the year, using a minimum of breakeven profitability and a tangible book value around $3.00 per share like the recent past. The upside argument is not difficult to understand. If the company gets to $50 million in annualized revenues in 12 months, with $5 million in after-tax GAAP operating income and $6 million in free cash flow, an equity market capitalization of $50-60 million may be in order. That would equal a target price zone of $8-10 per share by early 2023.
If the organization is about to embark on an extended high-growth path as an additive business for other health foods, or perhaps move into seaweed production for livestock globally, the investment upside is huge and hard to quantify currently for shareholders.
Remember: Cyanotech is a micro-cap, not just a small capitalization pick. It should remain a very minor part of portfolio construction, because a major health-related lawsuit by product users or a government order to halt sales could theoretically torpedo its stock without warning. The good news is its longevity in business without running into unforeseen, catastrophic road-bumps should mean such an outcome is a low-probability event.
In terms of trading strategy, I would avoid at-the-market price orders. The stock is somewhat illiquid, so you could get stuck with an execution 5 cents, 10 cents or more above the latest trade quote. I suggest breaking up your intended position into 3 or 4 buy lots, with limit orders around current trade executions.
Thanks for reading. Please consider this article a first step in your due diligence process. Consulting with a registered and experienced investment advisor is recommended before making any trade.